An insurance policy pays for a random loss X subject to a deductible of C, where 0 < C < 1. The loss amount is modeled as a continuous random variable with density function

Given a random loss X, the probability that the insurance payment is less than 0.5 is equal to 0.64 .
Calculate C.
0.1
0.3 Correct Answer
0.4
0.6
0.8
SOLUTION: B
Denote the insurance payment by the random variable Y. Then

and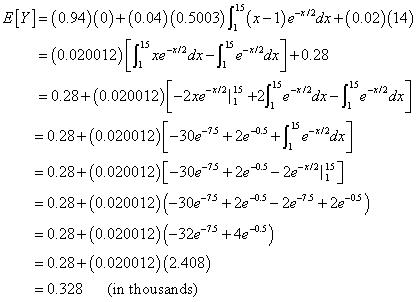 It follows that the expected claim payment is 328.